We are committed to helping executives and leaders bridge the gap between performance and balance.
We do this through personalised coaching and leadership development that aligns with your values and ambitions.
Behind Neolis is a team of skilled and experienced coaches who know first-hand what it's like to work in a demanding business environment.  We combine this business experience with evidence-based coaching and training techniques – and proven tools and assessments, where relevant – to address your challenges and help you reach your objectives.
Our strengths-based approach is rooted in a firm belief that we all possess the capabilities we need to achieve our goals. By instilling, or reinforcing, a growth mindset, we help you uncover the path towards those goals and embrace the necessary behaviour change.
Our coaches have formal coaching qualifications and all adhere to ICF coaching principles, the gold standard in coaching.  Our qualified trainers use active training techniques, with a focus on learning by experience. Exercises, discussions, peer-to-peer coaching and self-reflection all play an important role in our training programmes.
Coaching and training can be delivered in English, French, and Dutch.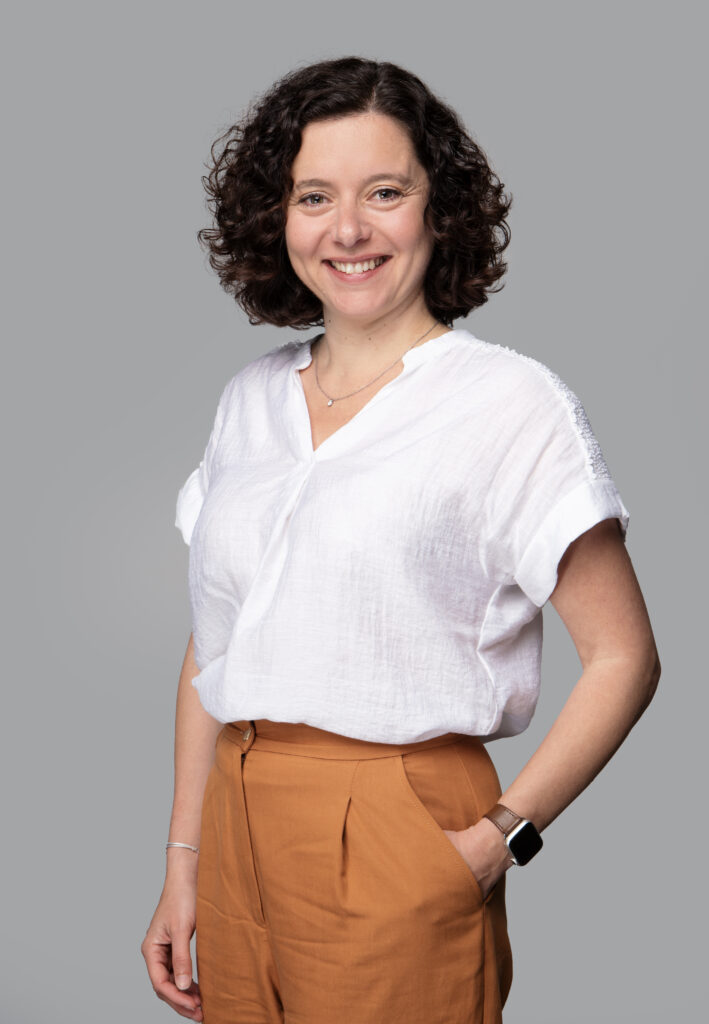 Lead coach and trainer, founder of Neolis
"I wake up every day energised to help people achieve their professional and personal goals."
Christelle founded Neolis based on the strong belief that people perform at their best when they can use and build on their talents, are encouraged to grow, and are inspired to work together with others towards a common vision. She therefore sees investing in people as a win-win that not only contributes to business success but that also improves quality of life.
Drawing on her 20-year career as a management consultant, Christelle can quickly understand the business realities and challenges her clients are facing. She then works closely with them to develop a bespoke coaching or training journey that directly aligns with their needs, and that encourages real behaviour change that will help them achieve their goals.
Christelle is an ICF-certified coach, a Gallup Strengths coach, a DISC-certified practitioner and has trained in Brain-Based Conversation and Results coaching at the Neuroleadership Institute. She coaches and trains in English, French and Dutch.
"The more people feel like they can be themselves and bring their own perspectives to work, the more diversity will drive innovation and growth."
Caring and with a strong belief in strengths and potential, Kristien focuses first self-acceptance and self-development, before going on to develop leadership potential and skills. She is genuinely curious and accompanies her coachees on their journey towards becoming a better version of themselves.
Kristien has more than 15 years of professional experience in consulting, coaching and leadership development. She has a can-do attitude and a common-sense approach to structuring and communicating topics. She connects the dots and the people, inspires and coaches the team towards a common purpose, and ensures all stakeholders are aligned and engaged. She is an authentic, transparent, and empathic leader.
Kristien is an ICF-certified coach.  She is also a certified Eqi 2.0 Practitioner, Enneagram Practitioner and Gallup Strengths Coach. She coaches, trains and facilitates in English and Dutch.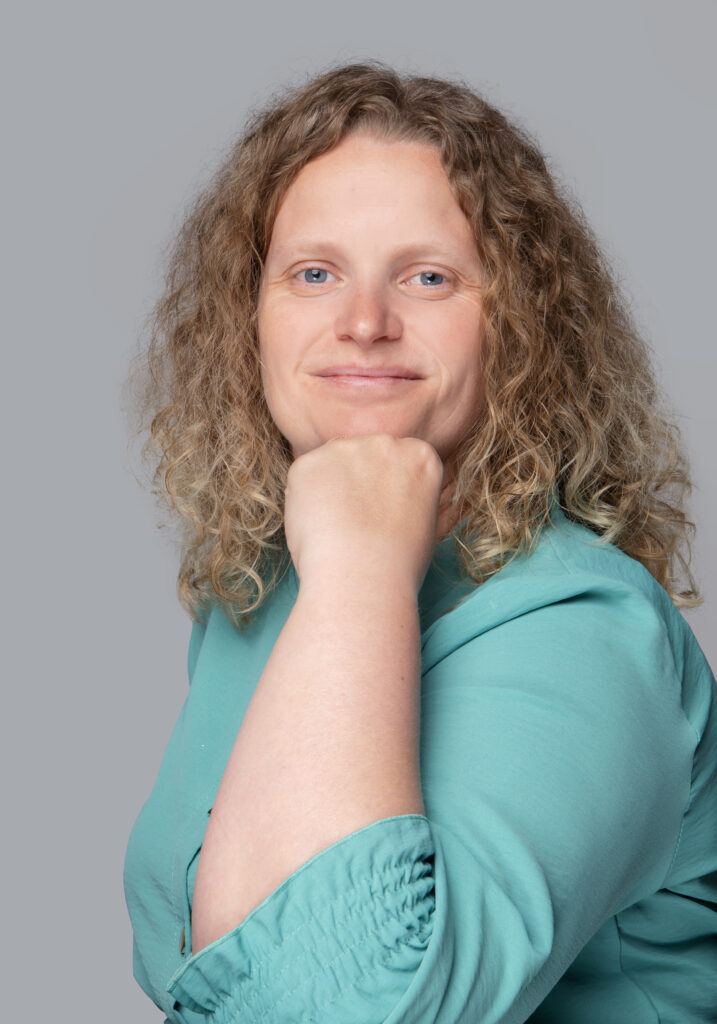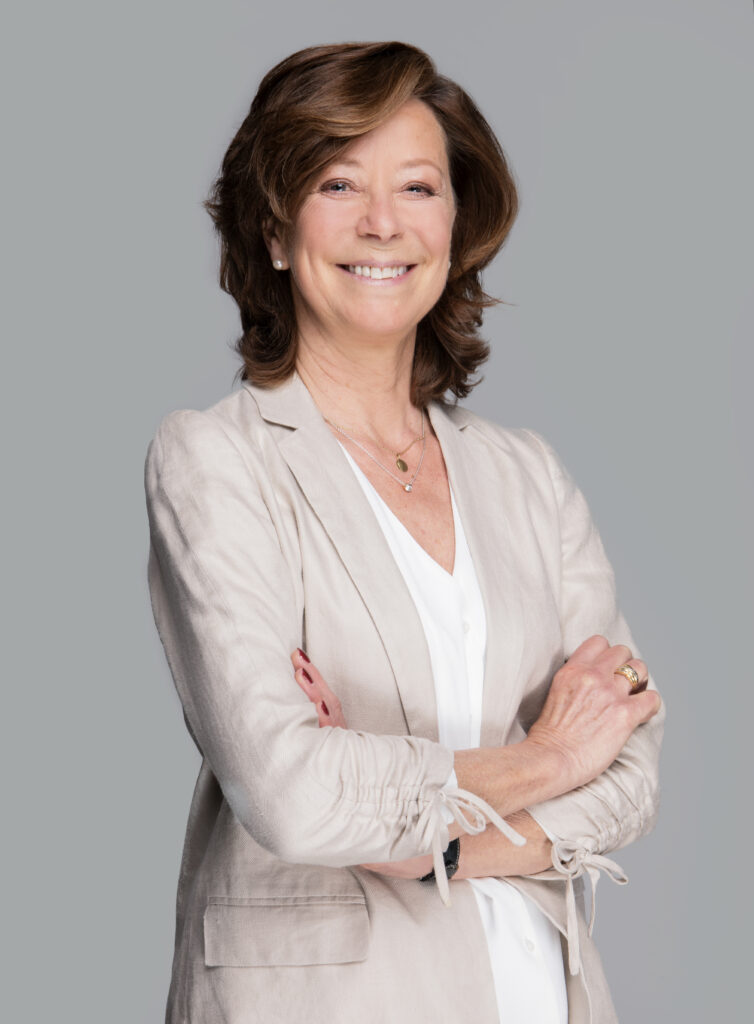 "You don't always choose what happens to you, but you always choose what you do with it."
Brigitte is a coach and trainer who is passionately interested in human behaviour. Having witnessed the strong connection between well-being and performance at work, she decided to use her 25 years of experience in marketing and communications to make a positive impact on the human factor at work. She follows the scientific evidence that people who feel good about themselves are more motivated, more productive, and above all, are better communicators and better managers.
As a trainer, Brigitte supports companies who want to invest in growing the skills of their workforce and enabling a positive transformation for each individual. As a coach certified in LIFO® behavioural analysis, positive psychology, and PNL, she accompanies people who want to grow personally and professionally, helping them increase self-awareness, and clarify and achieve their objectives.
Brigitte coaches and trains in French.
"The power of knowing our full potential puts us on the best path forward."
Inge strongly believes that the world of work needs more people thriving in their greatest strengths. She coaches people starting from their talents instead of trying to 'fix' what they may perceive to be wrong with them. This stimulates a positive outlook, helping people achieve success, effectiveness, and personal well-being faster.
During her 18 years in Human Resources in international environments, Inge worked with leaders to develop people solutions and solve organisational issues. She quickly understands her clients' business context and company values, enabling her to translate these realities into impactful coaching journeys.
Inge is an ICF-certified coach and Gallup Strengths coach. She has also followed training in the field of stress, burnout, and transformational presence leadership. She works in English and Dutch.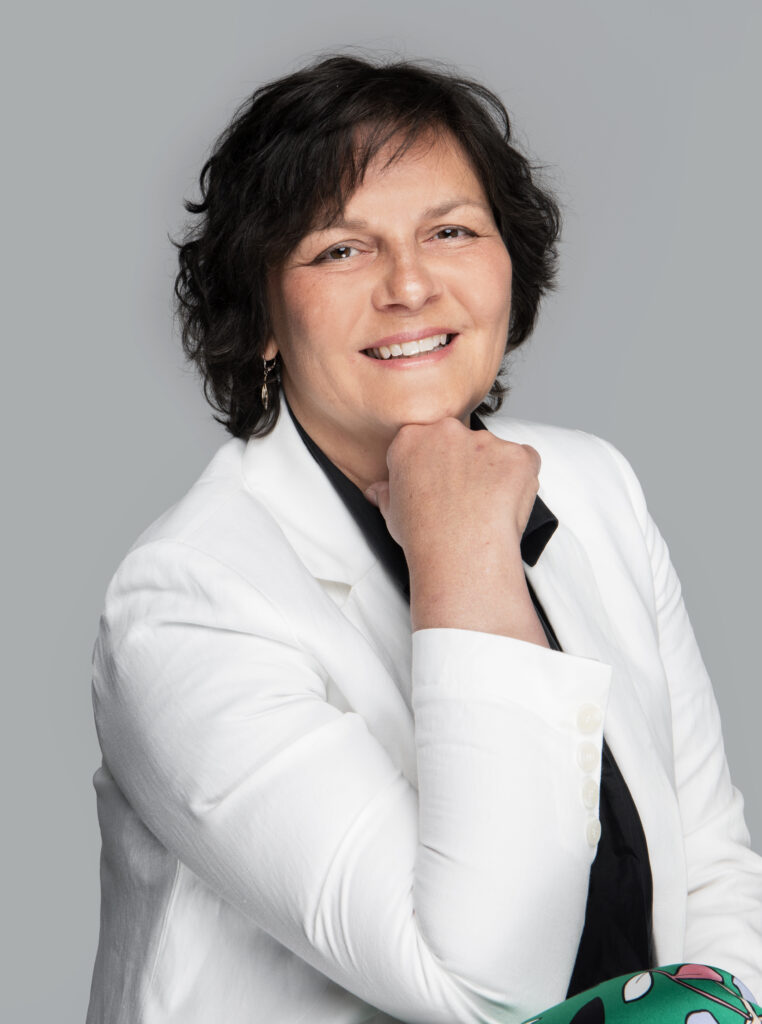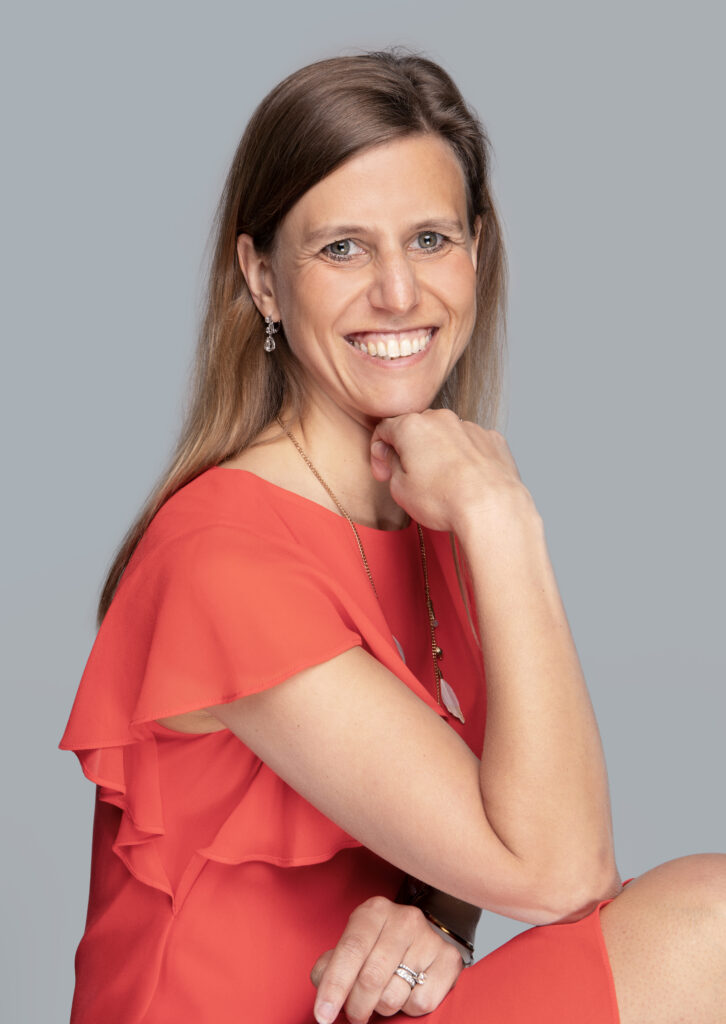 "I love to coach people and see them grow and flourish and do things they thought were impossible."
Birgit's coaching career grew from her passion for solving difficult problems. Over the years, she realised that many of the complicated situations people find themselves in have a common root – very often, they arise from interpersonal issues, tensions or miscommunications, and an analytical mind alone is not enough to resolve them.
That was the trigger Birgit needed to start studying one of the most complex topics in the universe: people, their mindsets, and interpersonal connections. Now, she uses her knowledge and experience to guide others, and goes 'all in' to help them achieve results they never imagined possible.
Birgit is an ICF-certified coach, a Gallup Strengths coach, and an Enneagram practitioner.  She coaches and trains in English and Dutch.
We believe that tools and assessments are a means, not an end. We are continuously learning and discovering new coaching and training approaches. When starting a coaching relationship or developing a training programme, we discuss if and how certain tools or assessments could add value.
Let's get to know each other
Whether you're interested in individual coaching, team coaching, or a bespoke leadership development programme for your organisation, we're here to support you on your journey. Get in touch to discuss how we can work together.